The Club
The Coast and Mountain Walkers of NSW (often abbreviated as the CMW) was founded in 1934 and is a large, active bushwalking club based in metropolitan Sydney. We offer a variety of walks of varying difficulty in the beautiful national parks surrounding Sydney, as well as a number of social activities for members. We even offer informal instruction to help develop navigation skills. We are one of the oldest hiking groups located in Sydney.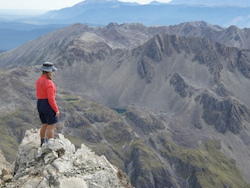 Walks
The CMW specialises in weekend overnight camping walks. Walks are held in areas such as the spectacular Blue Mountains and Kanangra-Boyd National Parks which are a few hours from Sydney. Longer walks are also featured and often include walks in the Kosciuszko National Park and occasionally further afield in the Northern Territory, Tasmania, and overseas.
In general, the Club mainly offers overnight bushwalking, but does conduct day walks in National Parks in or near Sydney for the benefit of members who are unable to get away for longer periods.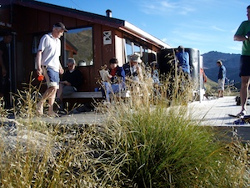 The range of walks varies from easy track walking to more difficult off-track and exploratory type walks in rugged, less frequented areas to provide a wide variety of options for members of differing levels of skill. Club Members are encouraged to lead walks and organise social events.
Meetings
Pre COVID Situation:
The Club is conducted on a voluntary basis, and meets on the second Wednesday night of each month (now) at Burwood RSL - refer note below ** . See the Meeting and Social Program for more detail. At our meetings we have guest speakers and club members conducting talks and photo presentations about bushwalking, conservation and other related topics. As well as the Clubs' regular monthly meetings there are many other social events such as restaurant nights, the Annual Dinner, the Annual Club Campfire, and the Christmas picnic.
** Note: As of now (Nov 2022) and pretty much since the Pandemic, we only hold occasional events at Burwood RSL. See Social Program